ok well blogging, in and of itself, isn't the trouble. it's visiting other blogs while in the midst of a project and getting sidetracked and starting other projects in between. you know, the ones that look super easy and get you off on a tangent? at the beginning of march we started to remodel our master bedroom and build a master bath. we lived here for 24 years with a family of four and -one- bathroom. don't ask me how we do it, but no one's been bloodied fighting over the bathroom.
so this master bath we have has had the plumbing roughed in since we moved in. it's just something we've never gotten around to. life is busy and we're cheap and lazy. it's almost cathartic to be able to say that in the company of strangers. we use this room as storage for..well, we iron in there and store stuff. stuff that probably makes me a borderline hoarder. we'll be working on that when the bedroom's finished.
anyhoo, this being sidetracked thing. i got up one saturday morning, drove to tru-value, bought paint, came home and started. i have to go with my spur of the moment ideas and run with them or i'll never get stuff done if i plan it.
so i painted the walls and trim. and then i decided i wanted a focal wall behind our bed, so i sent the other half back to tru value for the color i'd be toying with. then i decided that the two colors (benjamin moore smoke on the walls, and kendall charcoal on the focal wall) needed some separation. off to home depot for a chair rail. and the ceiling, ugh. the previous homeowner thought himself a diy guru. oh boy. this ceiling was a beauty; homemade popcorn texture, which translates to spackle and joint compound swirled, peaked and..yeah, there are no words. it hung from the ceiling like stalactites in a cave.
lovely mess, eh? we spent an entire day scraping and chiseling the ceiling to get it flat. with the walls and trim painted we started the ceiling. beadboard panels in between 1x6 framing. not an easy task with two people, one of whom has absolutely NO upper body strength (that'd be me). we muddled through and got it done. and there was only one call to a divorce attorney.
mmmmkay, so now we needed to hide the space between the beadboard panels which a) weren't cut perfectly and 2) the walls are not plumb and off i go to the lumber yard to find the perfect trim. not too big, not too small. i find the perfect 3/8" nose cove and there's one piece left. i need 100'. it has to be ordered. understand, we only do the major stuff on the weekends because the mister works pretty hard during the week and i don't wanna bother him with honey do's after a long day. who'm i kidding, i'd totally bother him if thought he'd say yes.
in between this weekend work i dream of constructing the perfect headboard, what to do with present furniture and where i can score a great chair to reupholster. i scour houzz.com for ideas, they bring me to your blogs and i get sidetracked.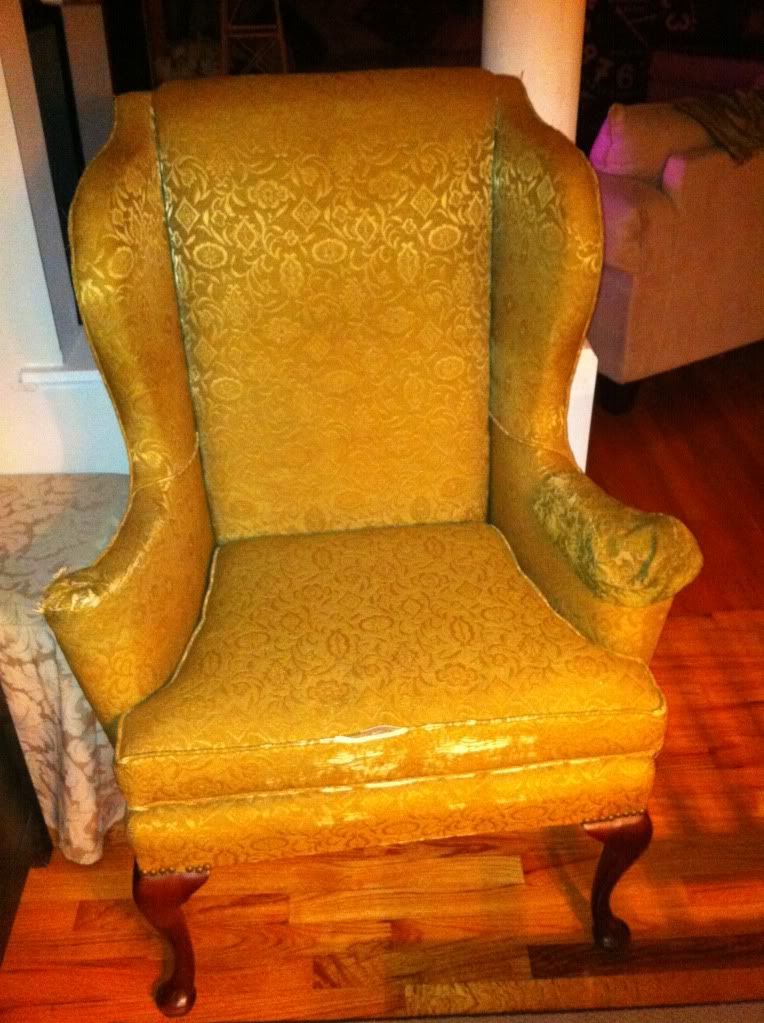 now i want to chalk paint -all- of my bedroom furniture, paint signs on chippy wood, build a built in, sew a dust ruffle, get whiter whites, make the perfect brownie and organize my laundry room. wait, i don't have a laundry room.
thanks. :D