so there's this great recipe floating around pinterest for no bake nutella cheesecake by
my baking addiction
and i'm hooked. i've made it three times this week! once in regular custard cups because i was just dying to try it, the second for a family get together (remember the 3 olives grape vodka hangover?) to which i added frangelico liqueur and served in crystal irish coffee glasses and once for my daughter's team pasta dinner tonight in mini muffin liners (sans the frangelico). it's so freakin' good and wicked easy!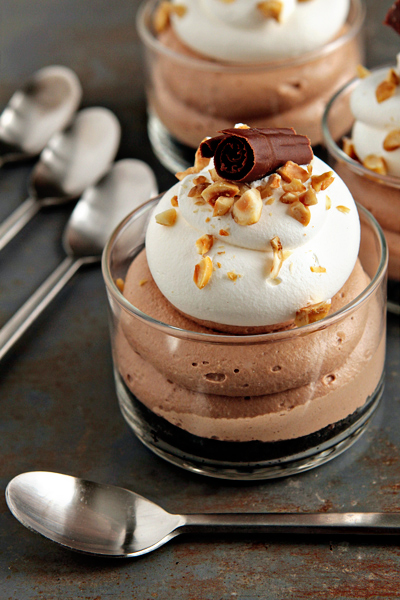 the ease of this dessert, multiplied by its deliciousness, prompted me to totally rip this off and make another version. i toyed with the idea of a flutternutter cheesecake (which i'm still going to make, but not today) marshmallow fluff, peanut butter and a shortbread crust. no, today was so bright and sunny, seasonably warm; a true spring day. and then it hit me. lemon. and not lip puckering lemon, just a silky lemon kiss. so without further ado, i present the lemon kiss no bake cheesecake bite:
crust:
40 nilla wafers (i used the store brand and they're small, so about 1 cup crushed) i think those lemon cooler cookies might be really good too, that's an after thought.
3 T butter, melted
1/2 teaspoon grand marnier liqueur (because everything's better with a little alcohol, yeah?)
crush nilla wafers in the food processor, stream in melted butter and liqueur until well mixed.
line 36 mini muffin cups with paper liners. using a regular (not measuring) teaspoon, add a heaping teaspoon of cookie mixture to each cup and press down with the back of a spoon to compact and form crust. set aside.
filling:
1 8 oz package of cream cheese, softened
1 8 oz container of non dairy whipped topping such as cool whip, thawed
1 10 oz jar of lemon curd (in the jelly/jam aisle)
1/2 teaspoon yuzo juice (you can substitute lemon, lime or orange juice)
1/2 teaspoon grand marnier liqueur (because
i might be an alcoholic
see above)
beat softened cream cheese and 3/4 of the jar of lemon curd (reserving the remaining lemon curd for decoration), juice and liqueur with an electric mixer until smooth and creamy. fold in the entire container of whipped topping.
spoon into a pastry bag fitted with a large star tip, or use a plastic zip loc bag with the corner cut (use a pinking shears for a similar effect) and pipe onto prepared crusts. add the remaining lemon curd to another bag and place a small dot of curd atop each, adorn with a sugar pearl.
alternately, you can just
suck the filling from the pastry bag right into your mouth
spoon the filling right onto them there crusts.
if you're patient, refrigerate for at least 2 hours, but they're really best set overnight. if you're
like me and haven't gotten sick sucking the leftover filling from the pastry bag, you wait 20 minutes and devour.
these are a seriously easy treat, but look elegant when piped - great for your easter dessert.
linking up to: